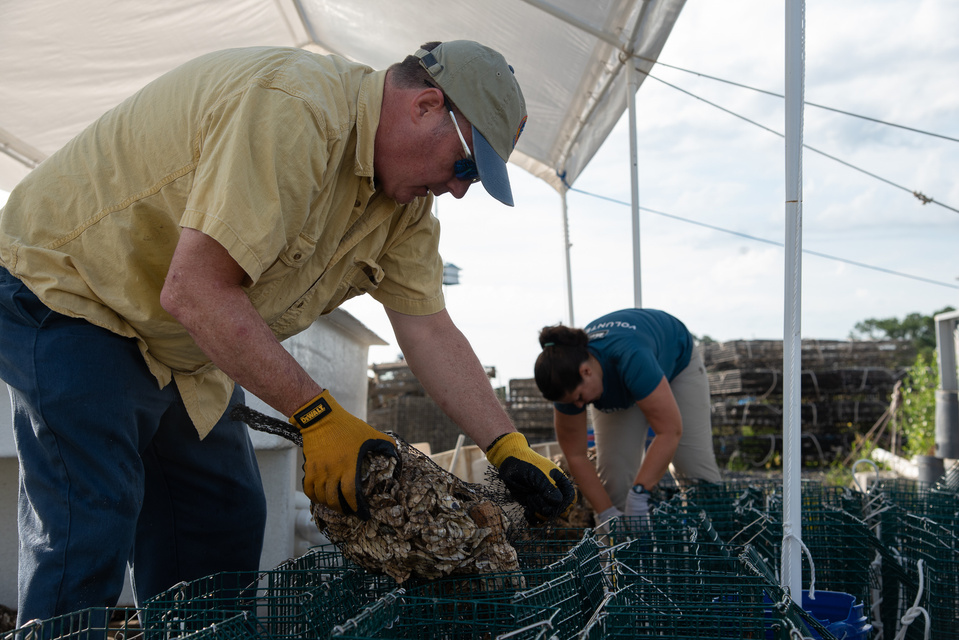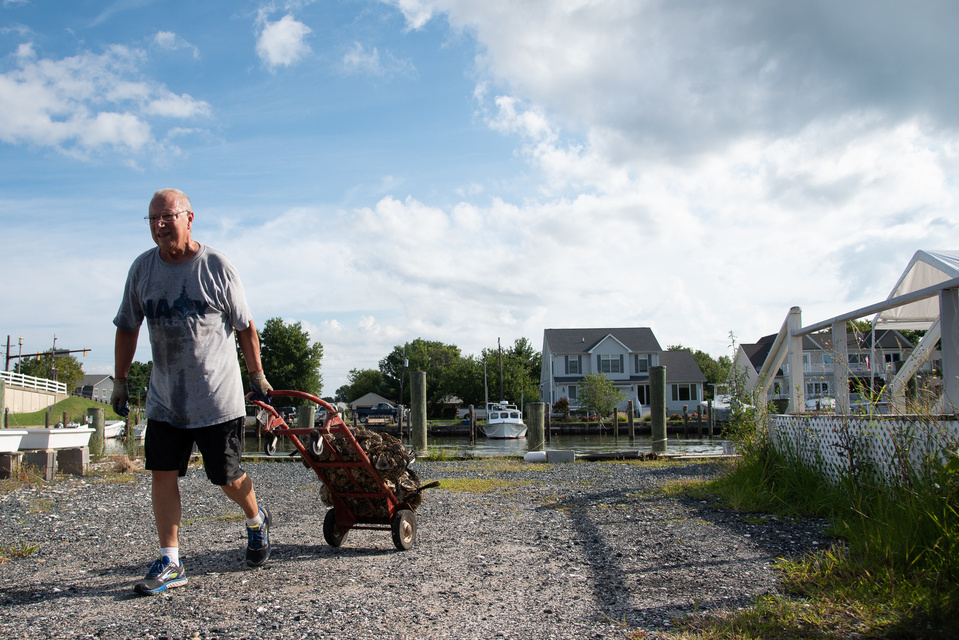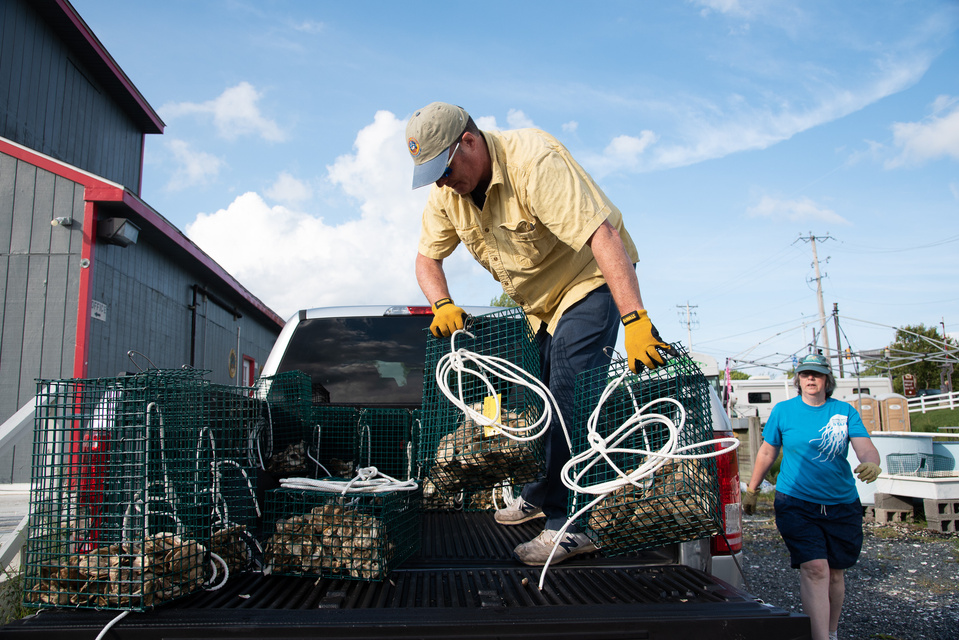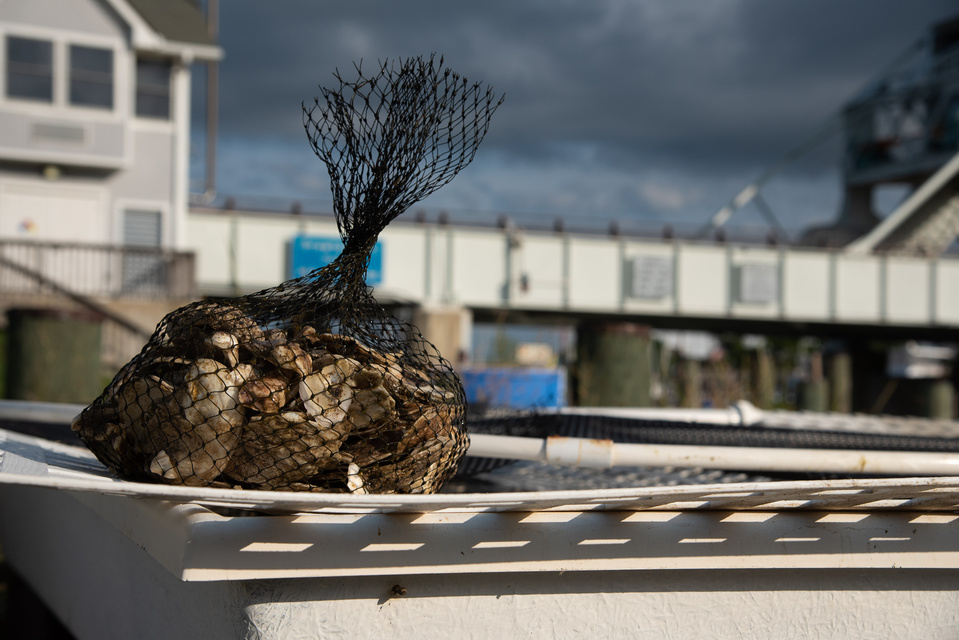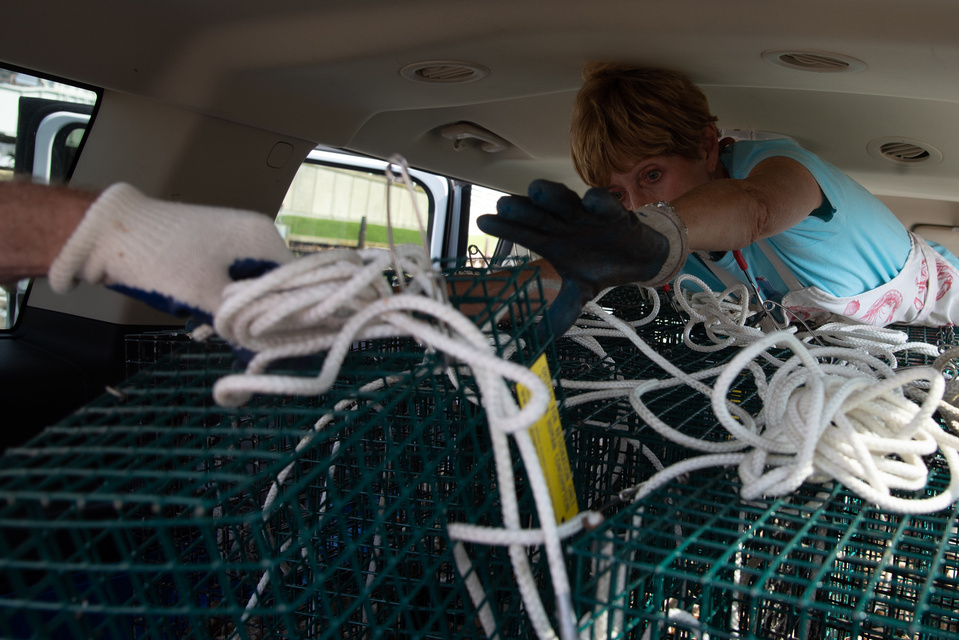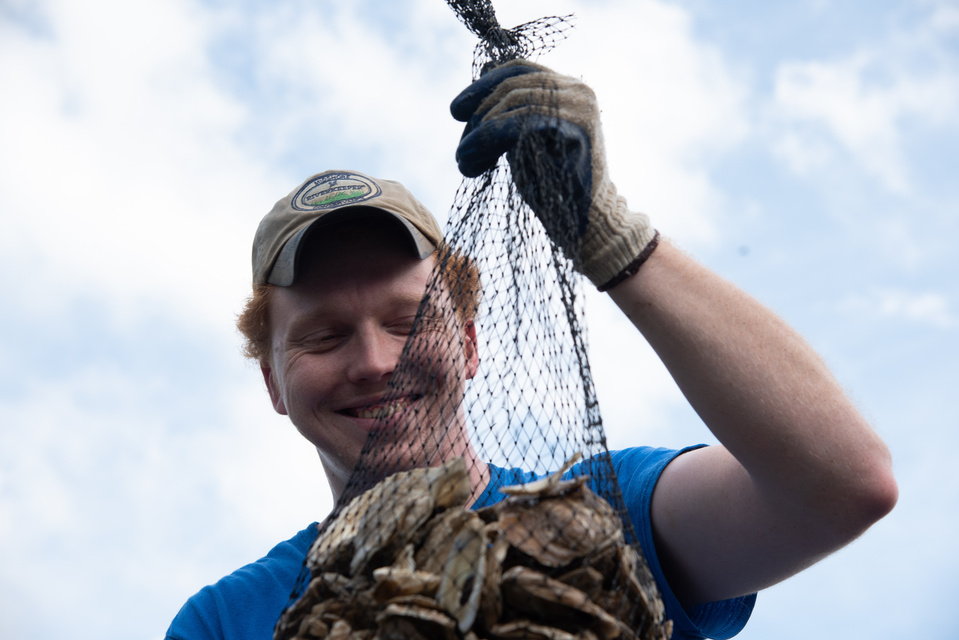 I haven't always loved oysters. When I was young, I was turned off by the raw, seemingly slimy creatures and their uneven shell homes. But, as I got older and my palate expanded, I fell in love with them. I was lucky enough to grow up in New England, where you can sit on tall bar tables on the side of brick sidewalks and eat oysters that may have been in the water that morning. Some of my favorite memories in high school, and later on college breaks, were going to Franklin Oyster House in Portsmouth, N.H. with my friends and enjoying an evening of good food and company. It's funny how small things like food and location can do so much good for the soul.
Working in the environmental field, I began to love and appreciate them beyond being served on the half shell at my favorite oyster bar.
The first time I saw the ever popular demo of "this is a tank of bay water" and "this is a tank of the same bay water, but with oysters inside," I was in awe. How could such a small, squishy creature turn murky, brackish water into a crystal clear pool. Upon doing more research, I discovered just how important oysters are to the ecosystem. From filtering sediment and contaminants out of water to creating habitat for fish and other invertebrates, the importance of oysters in the efforts to restore the Chesapeake Bay cannot be understated. These small bivalves can filter fifty gallons of water per day, making healthy habitat for the return of underwater grasses, among other creatures.
Because of this, oyster restoration has become a focus of many environmental groups. This past Saturday, volunteers flocked to Phillips Wharf Environmental Center to pack oysters seeded with spat (baby oysters) into cages. The cages were then picked up by a fleet of "truckers" - volunteers who brought the cages to various private docks around Tilghman Island, Md. Over 250 cages were filled and delivered by noon.
Efforts such as this is what propels environmental movements forward. While it's undoubtedly important and helpful to have legislation and lawmakers in our corner, much of the work is done like this- with community members volunteering their time towards environmental action they know to be important.
If you're looking to find a group to volunteer with, or to learn more, check out the Find a Group page at chesapeakebay.net!